Sixty-five days after it was supposed to happen, the Baldwin-Woodville Class of 2020 finally got its in-person graduation ceremony Saturday at King Field.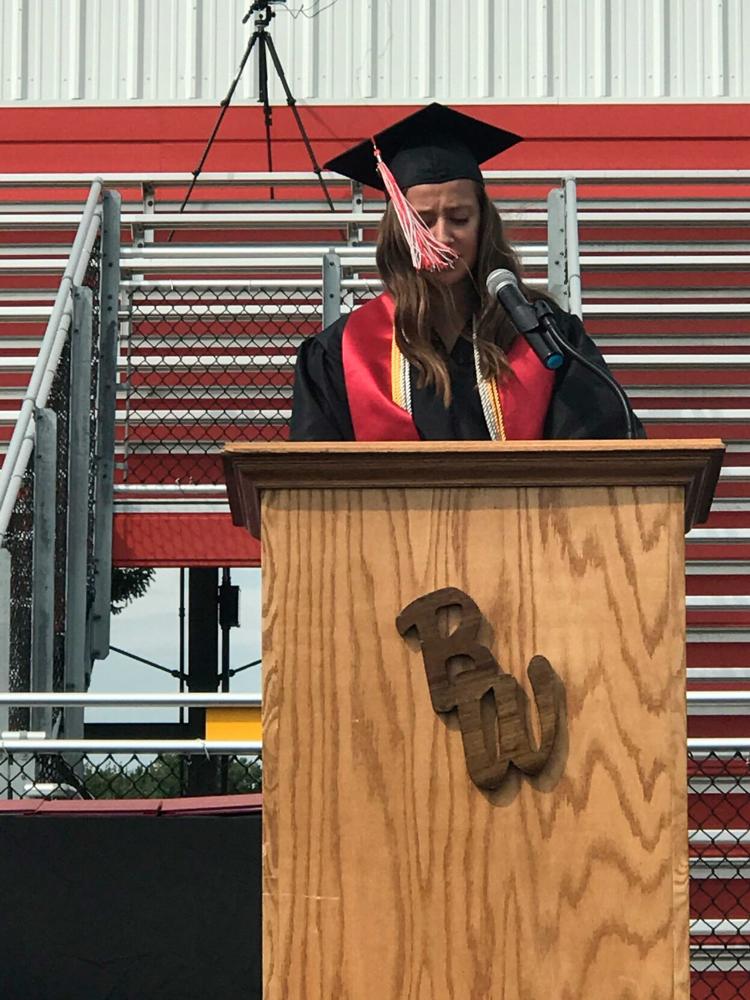 "Having this in-person graduation ceremony grants us the closure we wanted," said Salutatorian Brianna Mikla. "Even though the virus took away our Spring activities, it can never take away the memories we have."
In front of limited family members due to social guidelines, the Class of 2020 reflected on its years at Baldwin-Woodville.
"These years went by so quickly," said Class President Madison Peterson, speaking to her classmates. "…I'm a better person for getting to know all of you."
Added Valedictorian Elizabeth Berndt: "Even though we missed out on quite a few traditions, our Senior Skip Day lasted much longer than it should've."
High School Principal David Brandvold praised the Class of 2020 for not giving in, not wavering during these uncertain times and asked them to continue in "being brave, being bold, dream big, be willing to fail and fail forward. Know that each failure can bring you one step closer to success."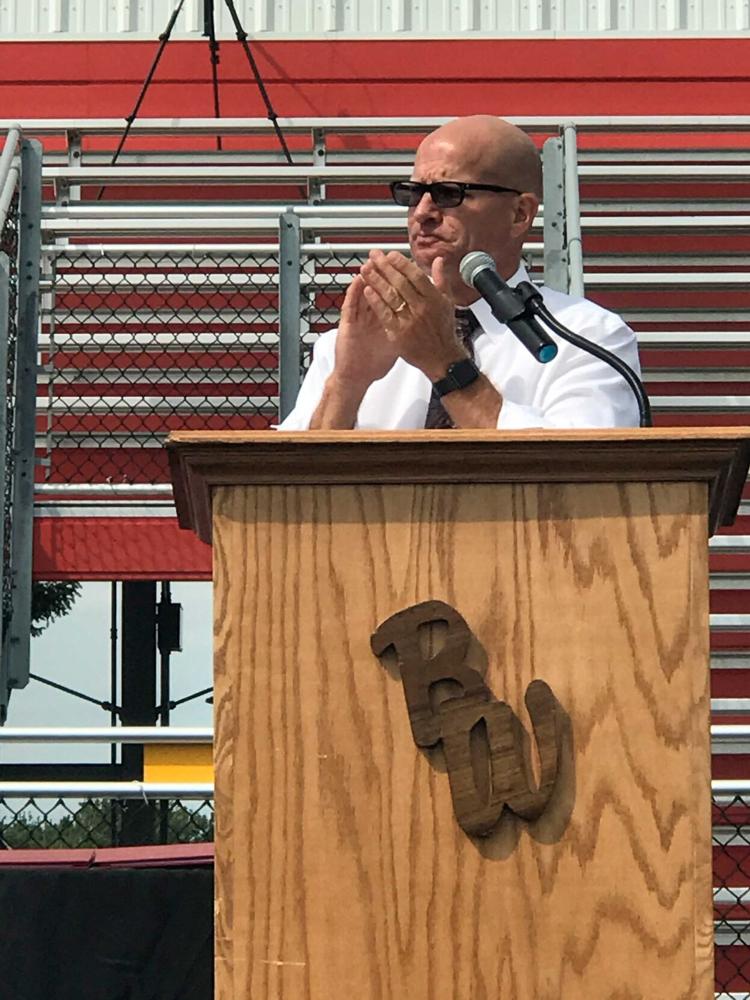 The ceremony concluded with the Class of 2020 receiving their diplomas.